Effer-K® Prescribing Information
To view the full P.I. (prescribing information), choose 10mEq & 20mEq Effer-K® or 25mEq Effer-K®.
Below is an example of how to write a prescription for Effer-K®. To ensure that Effer-K is not substituted at the pharmacy, we suggest adding "Dispense as Written" to the prescription or check the "Dispense as Written" box as shown below.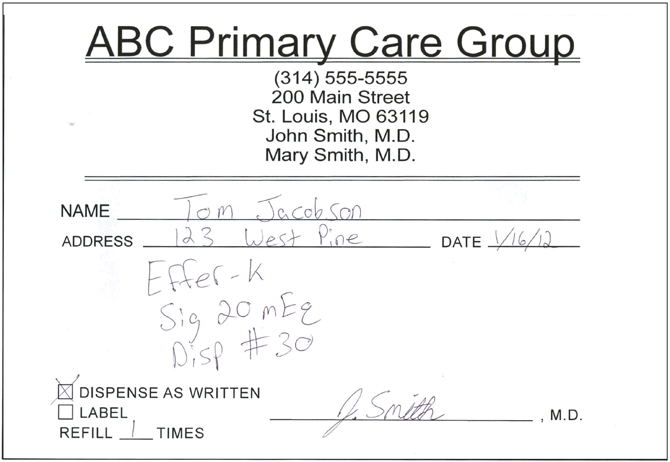 Manufactured by Made in the USA
Warning: In patients with hyperkalemia and impaired mechanisms for excreting potassium, the administration of potassium salts can produce hyperkalemia and cardiac arrest.